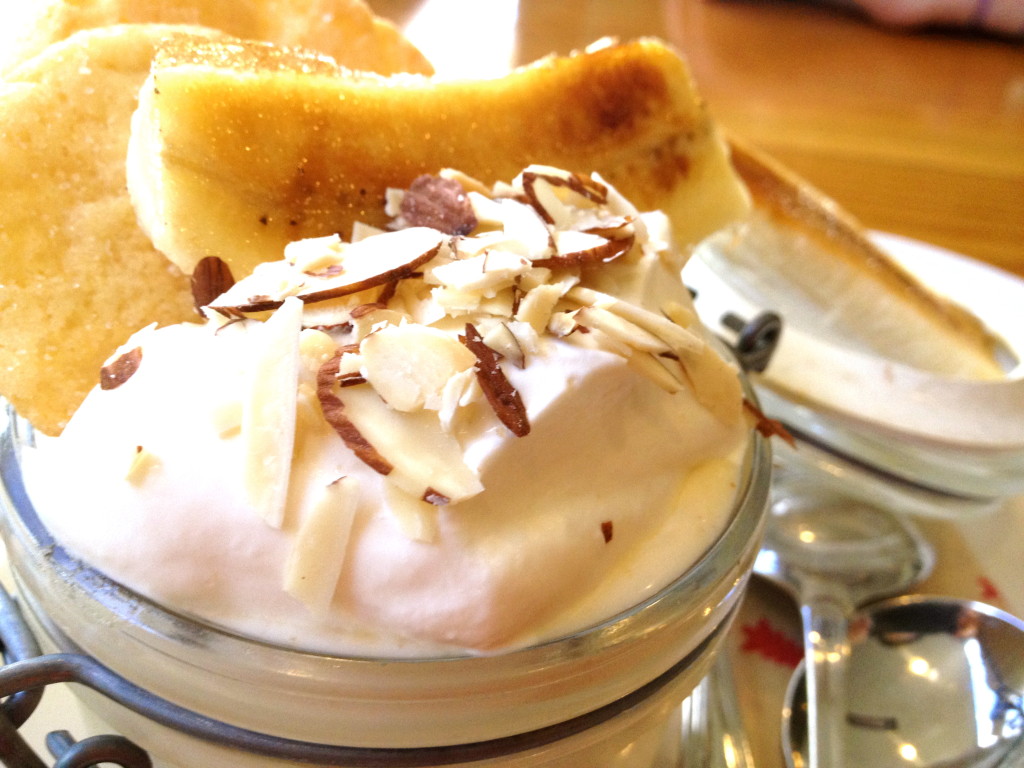 Mess Hall
Mess Hall was recently added to my list of must try restaurants in LA. I ventured out to Los Feliz last Friday for a lunch meeting and I was very exited to dive into some good eats. The menu at Mess Hall is good ol' comfort food but unfortunately for us, the food was not very comforting. I don't really like to give bad reviews but instead I'm giving an honest account of my personal experience. Some people say that the food during lunch at most restaurants is not as good as dinner time but I refuse to believe that. I always ask the servers for recommendations because they have a better sense of what is popular and what does well. I took some of her suggestions but also ventured out and ordered a few things that caught my eye.
What we ordered:
1. Smoked Corn Fritters with a Pumpkin and Poblano Romesco Sauce: These were quite disappointing. The texture of the fritter was crispy and light but the flavor of smoke was non existent.  The sauce which had so much promise on the menu did not deliver on the flavors and the texture was gritty and bland. The pickled onions served on top of the fritters where fantastic and provided acidity which was much needed to cut through the richness of the fritter.
2. Kale Caesar with Avocado, Granna Padano & Croutons: The croutons were stale, the salad was not very cold, and the amount of anchovies in the dressing was very overpowering.
3. Fried Chicken Sandwich with Fries: This was a big boy. The breading on the chicken was delicious but the chicken itself was a little dry. The brioche was stale. Very little sauce and not enough pickles. We were told that the french fries were double fried – meaning extra crispy instead they were soggy. The best part of this dish was the fried parsley that came on top of the french fries as a garnish.
4. Mess Hall Tacos with Pulled Pork, Pineapple- Cilantro Salsa, Queso Seco and Pickled Onions: This was by far the most disappointing dish. It was a very straight forward pork taco but it was poorly executed. The salsa tasted like artificial canned pineapples and there was so much of it that it overpowered the flavor of the pork and the cheese.
5. Banana Cream Pie in a Jar:  Finally a good dish! The creaminess of the custard combined with the bruleed bananas, chewy wafer, and crunchy almonds was heaven on my palate! The combination of so many textures is what makes a dish such a success. The banana flavor was very prominent and it kept me going back for more!
It's hard to say whether or not I will be giving Mess Hall another chance. I must say though, the couple sitting next to us enjoyed 6 amazing looking cocktails which I'm sure made the food taste so much better to them.