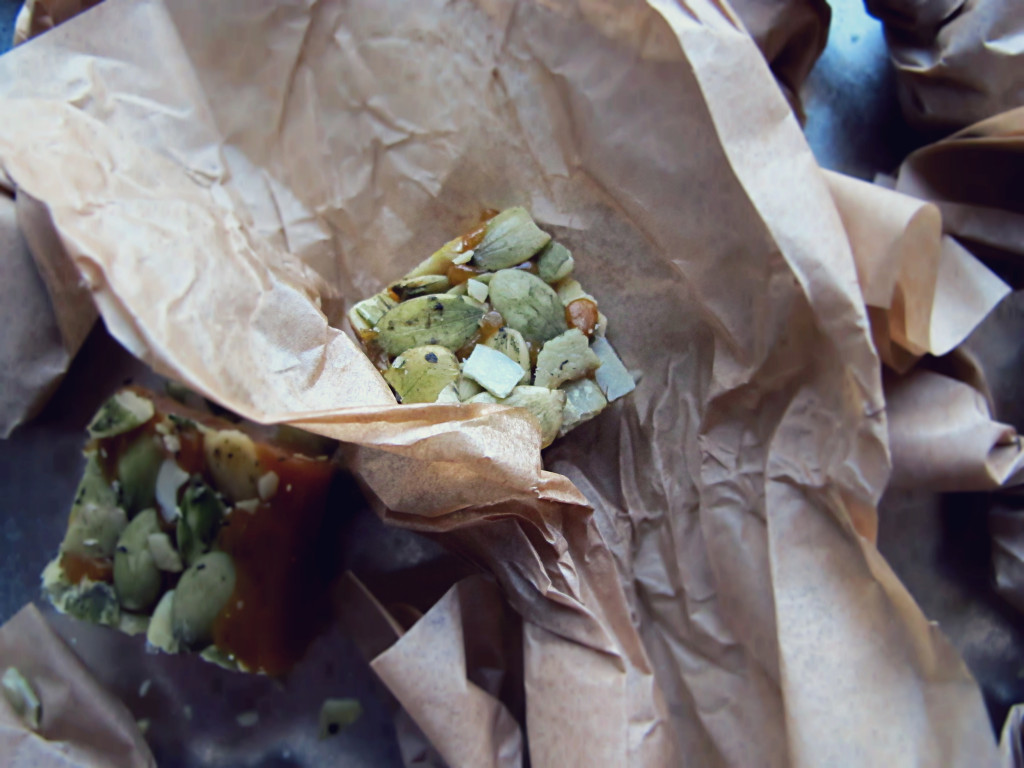 Trick or Treat! Pumpkin Spice Caramels
Halloween is, without a doubt, our favorite holiday of the year.  It's non-denominational, involves costumes, and is a ticket to stuff your face with as much candy as you can wheedle!
Age 0-5.  Get stuffed in a pumpkin/monkey/lobster-in-a-pot costume (my favorite), so your parents can take hilarious photos that will be used to mortify you when you bring your first boyfriend home in 20 years.
Age 6-10.  Find the biggest house on the block, and get a full size Snickers bar.  Collect as much candy as possible, and spend the night counting your spoils.  Barter with younger siblings and trick them into forking over better candies in exchange for your caramel squares.
Age 11-18.  Too cool for Halloween.  Secretly envies those celebrating Halloween.
Age 19-23.  College Halloween!  Excuse to wear (poorly) homemade or scantily clad outfits and drink until you can't see.
Age 23 on:  What's a 20 something to do after college?  Instead of being spooky, we decided to be sweet, and make these wickedly good pumpkin spice caramels. These ooey gooey, crunchy and soft, sweet and savory candies are inspired by food52.
Written and photographed by Tracy Chow & Jennifer Yu