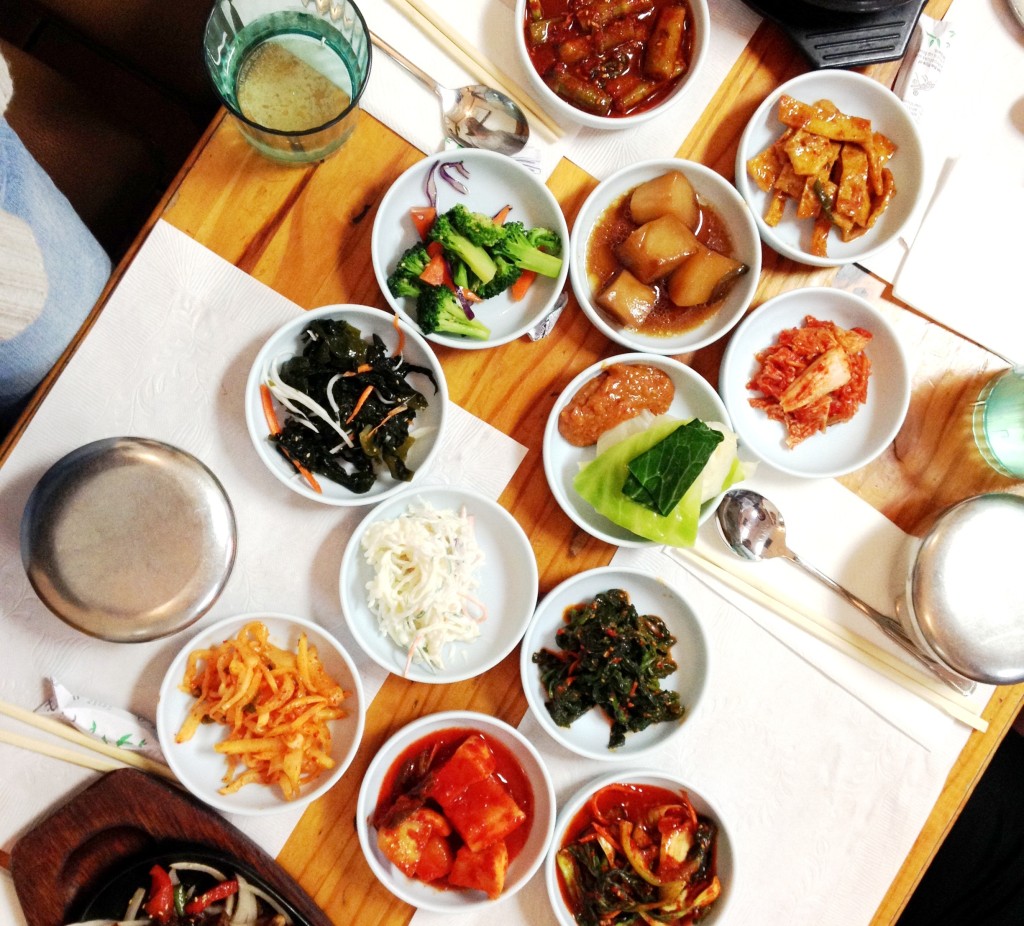 Jen Yu's Best Ktown Eats
Compared to its urban counterparts New York & San Francisco, Los Angeles is sorely lacking for an infinite list of amazing restaurants.  I know, I know, I'm always ragging on LA restaurants.  But there are few, particularly fine dining restaurants, that inspire me to go back time and again.  Welcome to the land of eternal sunshine and mediocre fine dining options.  #LAproblems
Don't despair, hungry friends, for all is not lost.  We have something against which all other cities pale in comparison.  The not-so-secret epicenter of incredible dive restaurants, laying in obscurity and waiting to be discovered.  Welcome to the Los Angeles Koreatown!
Check out CNN travel's article on "8 things to know about LA's Koreatown".
Ktown, what can I say about you?  You're the only one I think about non-stop, and smack my lips in eager anticipation before each frequent visit.  A wealth of scrumptious options tucked behind nondescript strip mall storefronts, $2 valet parking, free flowing banchan, and being socially-unacceptable drunk while chowing down at all hours of the night.
Those unacquainted with Ktown are under the impression that it only serves up all-you-can-eat Korean BBQ.  In reality, it's so much more than that.  Koreatown is a food lover's Pandora's box, ahem…minus all that death and destruction.  It's a paradise of small eateries that specialize in various soups, fried chicken, braised meats, cold noodles, dumplings, bossam, and grilled meats.  The list goes on and on and on.
Since Anthony Bourdain missed all the good spots in his Parts Unknown episode, here's my list of Best Ktown eats.
Ktown, I love you.  Please don't ever grow up.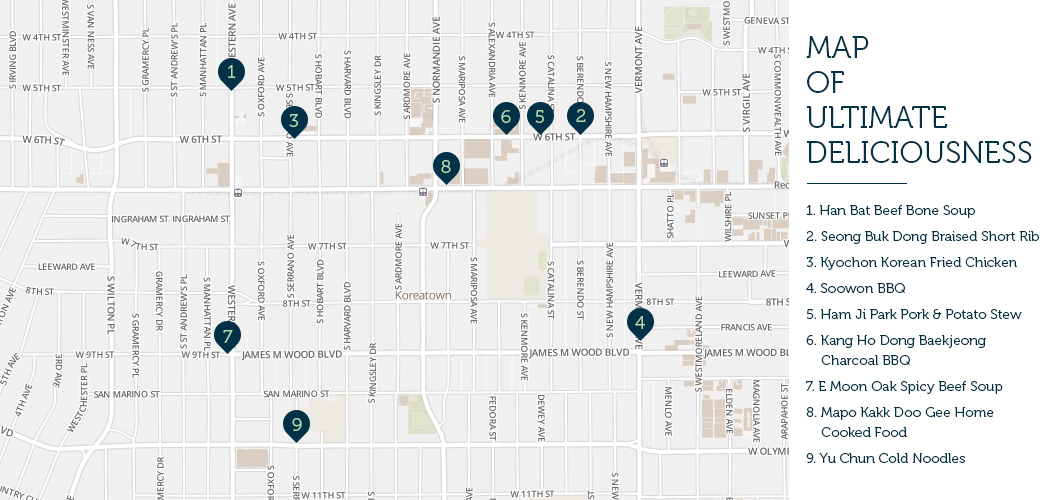 Written by Jennifer Yu