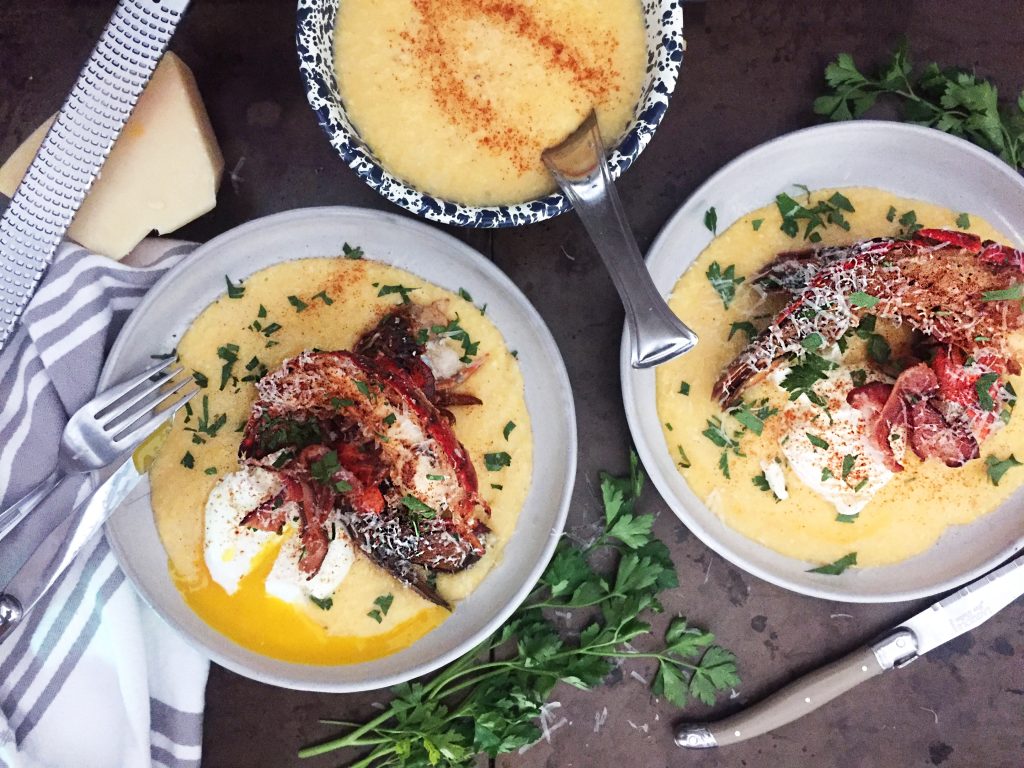 Lobster Polenta with Poached Eggs
The holidays are just around the corner, and I, for one, am super excited!
Why, you ask?
Well, first, you have paid holidays where no one is working and piling up your inbox with to dos.
It's also sweater weather! On those wonderful and precious days off, you can strut around town in your comfiest and cutest knits, scarves, and boots. Every night is a good night to go out looking supa fly, and clink glasses with countless glasses of golden bubbly.
It's an excuse to spoil your loved ones with gifts that induce squeals of glee, and delicious treats that fill the house with warmth and spice.
As if all that wasn't enough, what I'm most excited about is waking up on Christmas morning, lazing around in bed without a care in the world, with my fluffy pup by my side. Sun streaming in, bathing the room in golden warmth and light. Someone wonderful and amazing bringing me a steaming cup of tea, and a super special, over the top luxurious breakfast. And I have just the thing in mind.
Creamy lobster polenta with poached eggs, and smokey cheddar melted into the buttery polenta. Just imagine, meaty but delicate lobster tail, creamy cheesy polenta, and liquid gold egg yolk dripping tantalizingly from your fork. The greatest gift of all is making that someone special feel like they are the most important person in the world, and what better way to say it than this?
2 servings | 1 hour 
Ingredients:
Lobster Polenta
4 cups chicken stock
1 cup polenta
1 tbsp butter
3/4 cup grated smoked cheddar
1/4 cup of grated Parmesan + extra for garnish
2 lobster tails
Smoked Hungarian paprika
Salt and pepper
Chopped parsley for garnish
Poached Eggs
2 eggs
1 to 2 tbsp of white vinegar
Directions:
In a medium pot, bring chicken stock to a light boil. Gradually whisk in polenta. Reduce heat to low.  Simmer for 20 minutes, stirring frequently, until polenta is smooth and thick. Add butter and cheese, and stir until fully melted. Set aside.
Cut lobster tails in half and pat dry with a paper towel. Season with salt, pepper and paprika.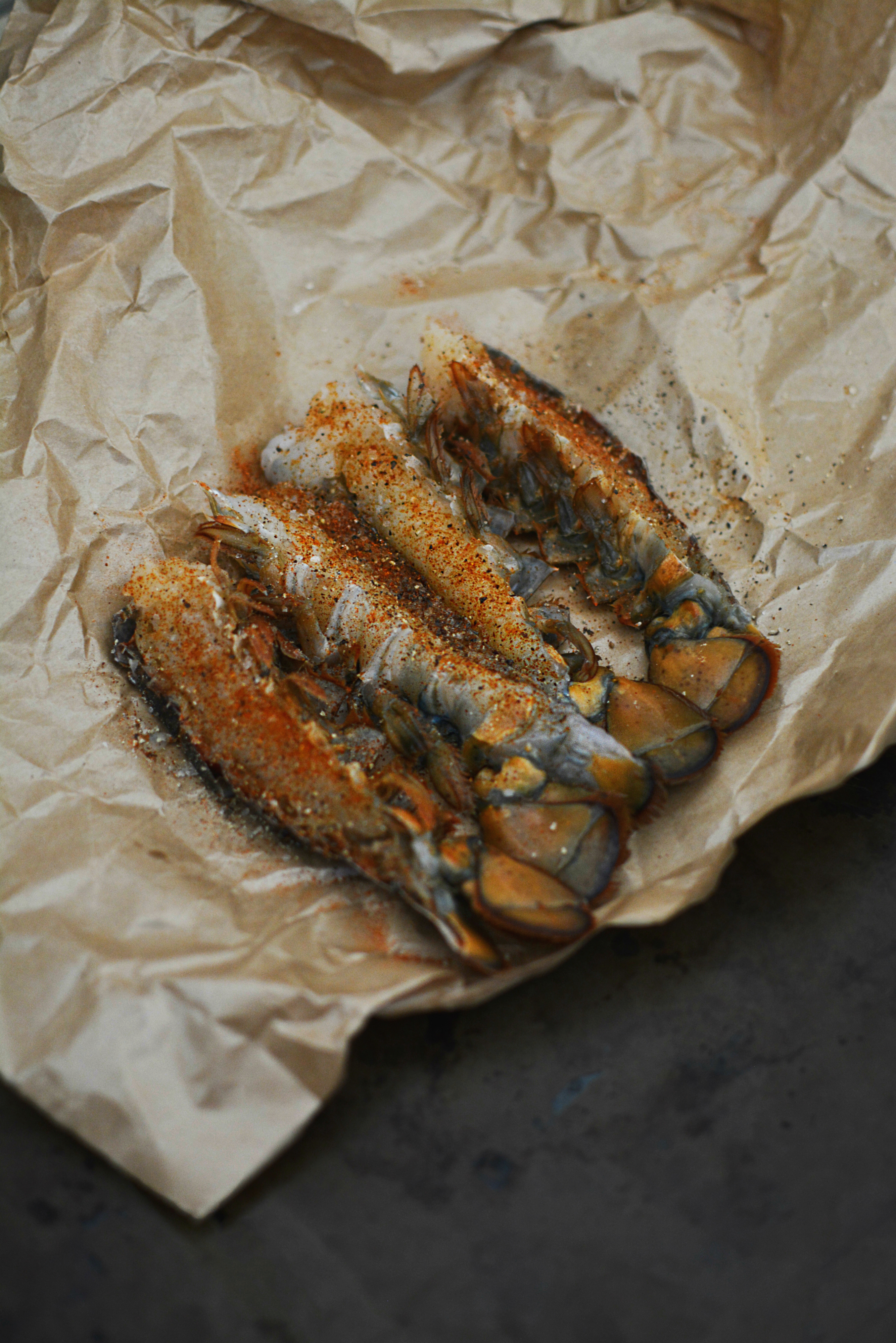 Heat a heavy bottomed over medium heat, and add a thin layer of olive oil. Place lobster flesh-side down to sear the meat for two minutes, until browned. Flip the lobster so that the shell side is touching the pan. Cook covered for another 3-4 minutes.
In a medium pot, boil water and add 1 to 2 tbsp of white vinegar. Crack egg into a ramekin (don't crack egg directly into boiling water). Using a spatula, stir boiling water to create a gentle whirlpool, and pour egg into the water. Poach for about 3 minutes. Using a slotted spoon, remove poached egg and set lightly on a piece of paper towel. Repeat with other egg. Click here for a video on poaching eggs.
Spoon a generous portion of polenta into a shallow bowl. Arrange lobster tail and poached egg on top. Garnish with parsley, parmesan and a light sprinkle of paprika.
Written & photographed by Tracy Chow & Jennifer Yu
However in real life there
prize
are no restarts