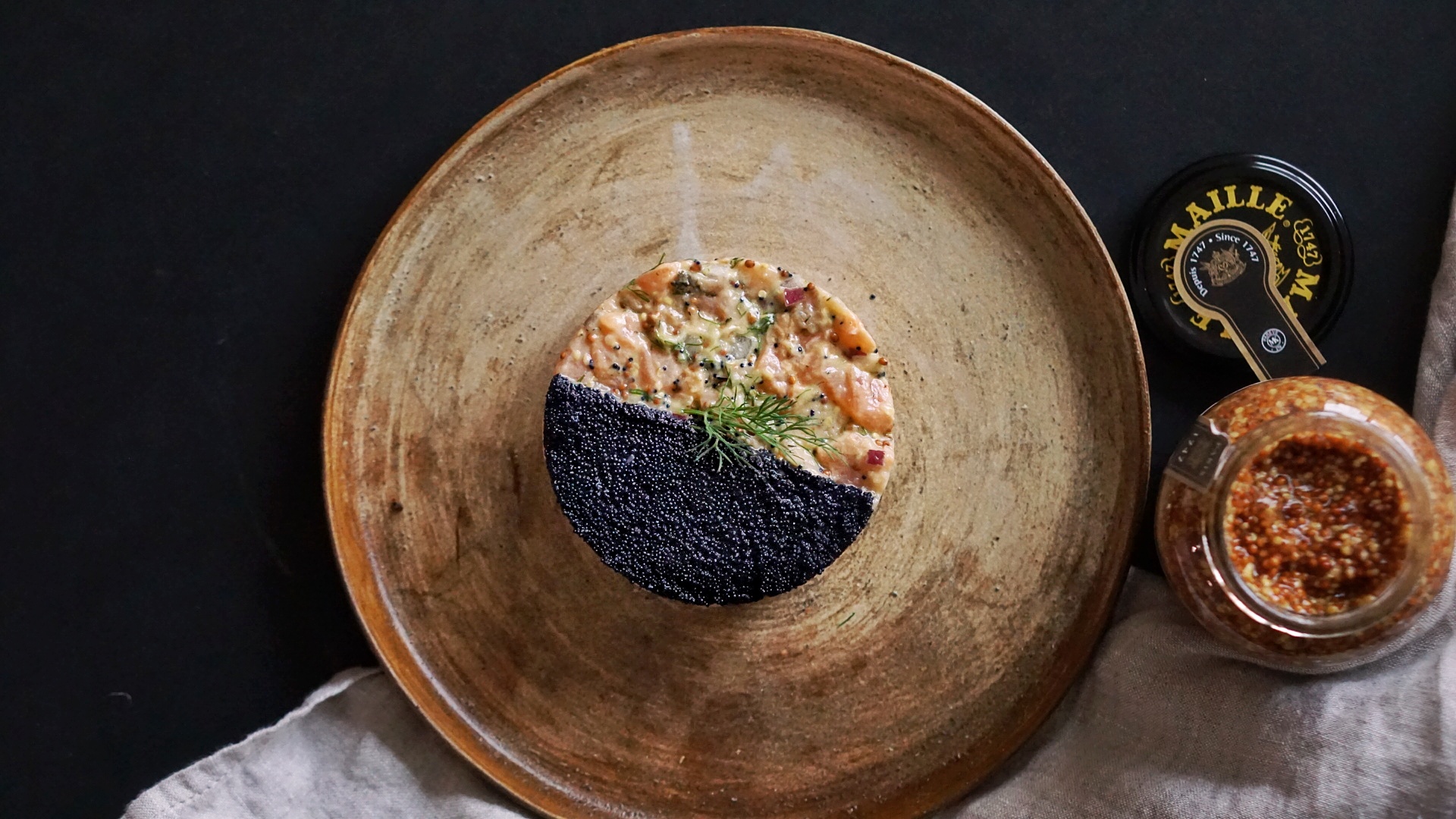 Salmon Tartare
The holidays are just around the corner, and we are super excited to partner with Maille to create a festive holiday appetizer that's delicious, easy, and sure to impress!
I love throwing big dinner parties and making it fancy! After all, who doesn't love to be treated to something truly special? But fancy doesn't have to mean difficult. For a real special occasion appetizer, my mind went to salmon tartare with caviar. I love the savory, ocean briny flavor of fresh and smoked salmon, paired with the tart, mildly pungent flavor of whole grain mustard. Caviar really takes it over the top for a festive meal, but the salmon tartare is just as delicious without it.
Prep time: 20 minutes. Serves 4.
Ingredients:
1/2 loaf nut & seed bread, thinly sliced and toasted

1/4 pound smoked salmon

1/2 pound skinless fresh salmon fillet (sushi quality)

2 tbsp black caviar (optional)

2 tbsp Maille

Old Style

mustard

2 tbsp minced red onion

2 tbsp chopped fresh dill

1/2 a lemon

1 tbsp good olive oil

Kosher salt and freshly ground black pepper
Directions:
1. Cut the salmon and smoked salmon into small dice.
2. In a mixing bowl, combine salmon, red onion, mustard, olive oil, and dill. Season with salt, pepper, and fresh lemon juice to taste.
3. To serve, spoon salmon tartare into a ring mold on a plate, and press down lightly. Spoon caviar over salmon tartare, and serve with bread.