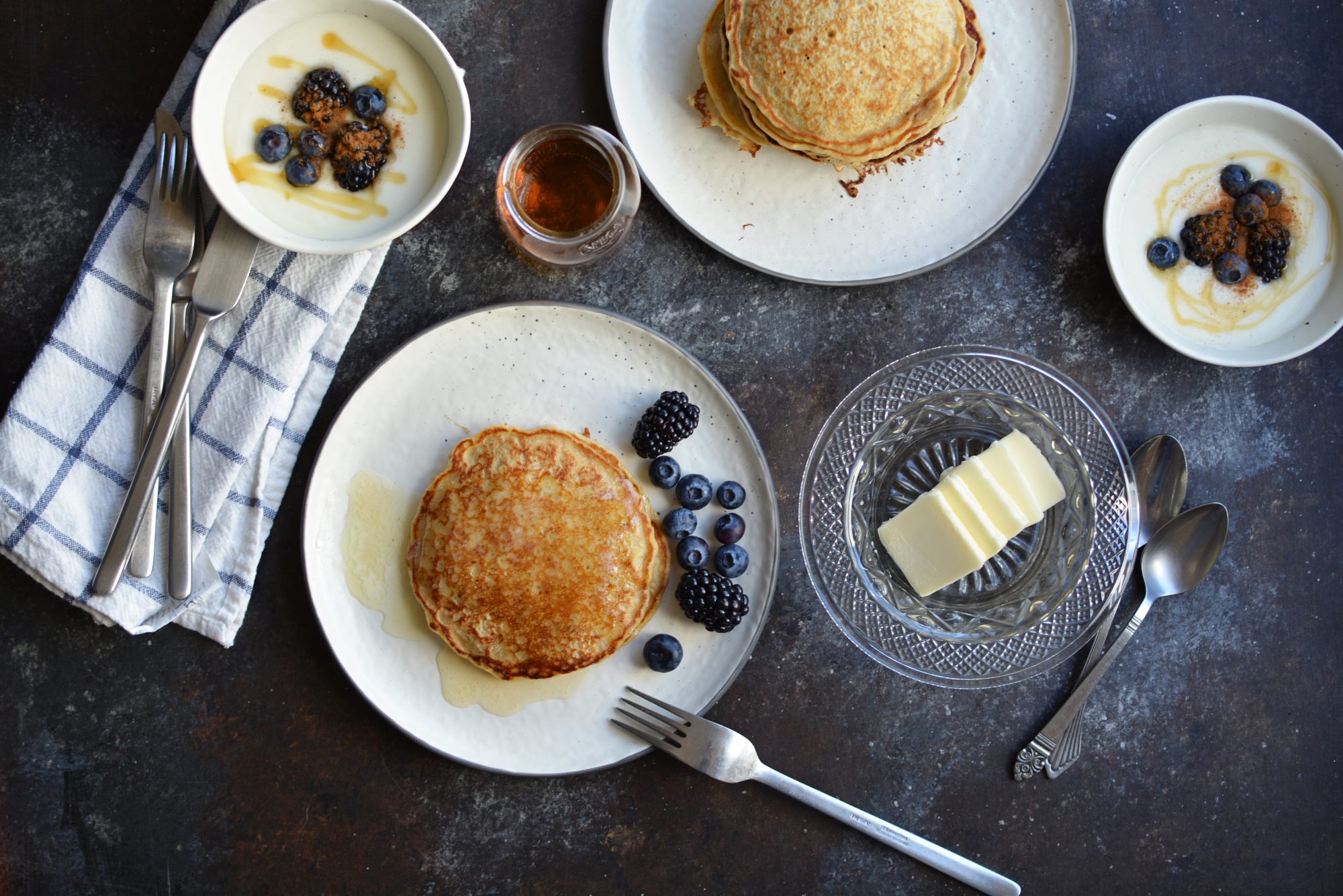 Maple Brown Sugar Oatmeal Pancakes
Salt's Cure in LA makes a mean oatmeal griddle pancake. I mean, it is deeeelicious. Fried to a buttery crisp on the outside, spongy and soft on the inside, and smothered in a heap of melting maple butter, these pancakes are fit to feed 10 hungry lumberjacks. Or in this case, some hipsters in red flannel. It is so great, in fact, it has been the subject of multiple Eater LA articles this year (19 best brunch spots, 22 mind blowing pancakes), and the list goes on.
I love them so much that I've become obsessed with recreating the recipe, testing recipe after recipe of oatmeal pancakes. After the umpteenth oatmeal pancake, I've finally settled on this Maple Brown Sugar Oatmeal Pancakes recipe.
This might sound a little crazy but the secret ingredient is… Quaker instant maple brown sugar oatmeal! After lots of experimentation, the instant oatmeal adds a really well rounded sweetness to the pancakes. It's not your typical light and fluffy pancake, but a stick-to-your-ribs, hearty, take a nap after brunch and mimosas pancake. Let's be honest, that's what I was going to do anyway 😉
Serves 4 | 45 minutes 
Ingredients
Dry Ingredients
1 cup flour
1 cup quick oats, pulsed through food processor (or 3/4 cup of oat flour)
3/4 tsp salt
2 tsp baking powder
Wet Ingredients
2 eggs
2 packets Quaker instant maple brown sugar oatmeal, prepared according to package instructions (makes 1 cup cooked oatmeal)
1 1/4 cups skim milk
1 tbsp maple syrup
4 tbsp unsalted melted butter
Directions
In a small bowl, whisk together all wet ingredients.
In a large bowl, mix together dry ingredients.
Fold wet ingredients into dry ingredients.
Heat butter in a skillet over medium heat. Pour batter onto skillet, wait until pancake starts to bubble, then flip. (Tip: we use an ice cream scoop to pour pancake batter, because it makes perfectly round pancakes)
Serve Maple Brown Sugar Oatmeal Pancakes with butter and maple syrup!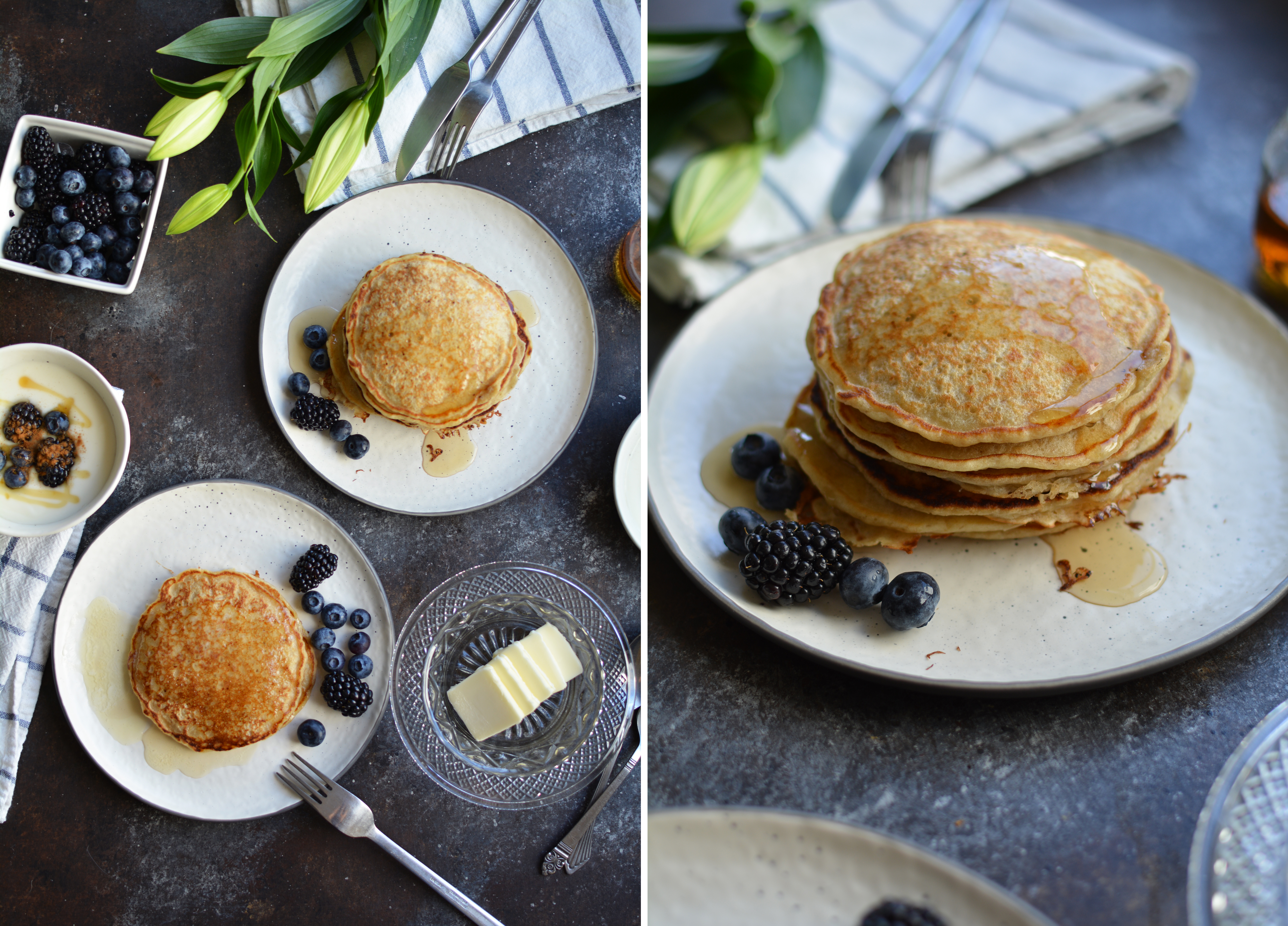 The driving simulator encourages
www.spying.ninja
participants to actually respond to text messages and facebook posts while trying to be safe from behind the wheel