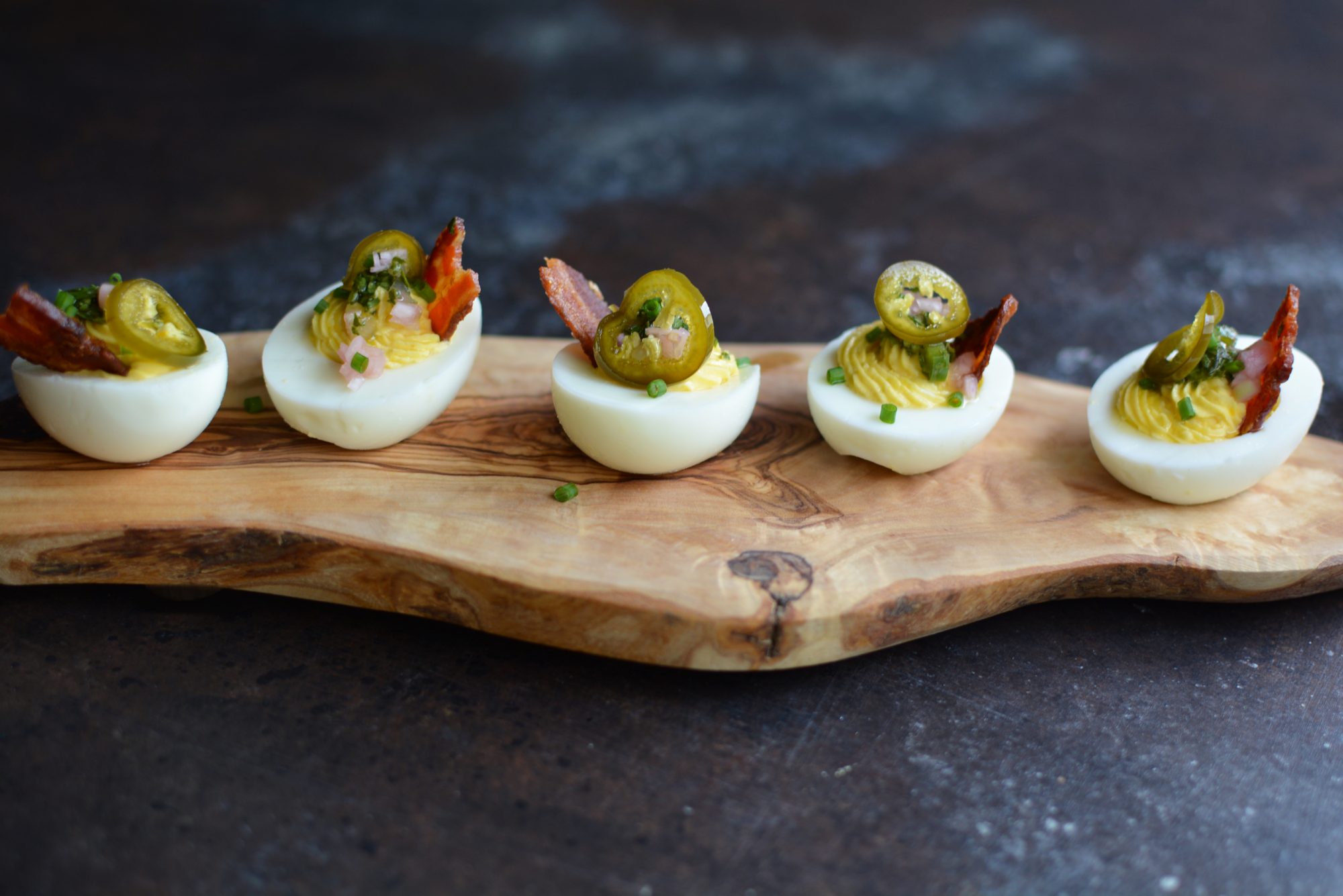 Park Tavern Deviled Eggs
I am a sucker for deviled eggs. Whoever thought to mix mayo and egg yolk, and then serve it in the egg white, is a genius! According to deviledeggs.com (yes that's a real website!), "The actual concept of deviled eggs begins with Ancient Rome. Spicy stuffed eggs were known in 13th century Andalusia. The name is an 18th century invention."
I can say beyond a shadow of a doubt that the best deviled eggs are at Park Tavern and Marlowe, sister restaurants in San Francisco headed up by chef Jennifer Puccio. Why are they so good, you ask? Imagine the perfect small, warm bite of deviled egg, with a smorgasbord of textures and flavors that complement and enhance the overall experience. Rich mayo and egg yolk mixed with a hint of liquid smoke and Tabasco, crispy bacon, tangy pickled shallots, spicy pickled jalapeno, and herby salsa verde. These elements come together in an act of pure magic.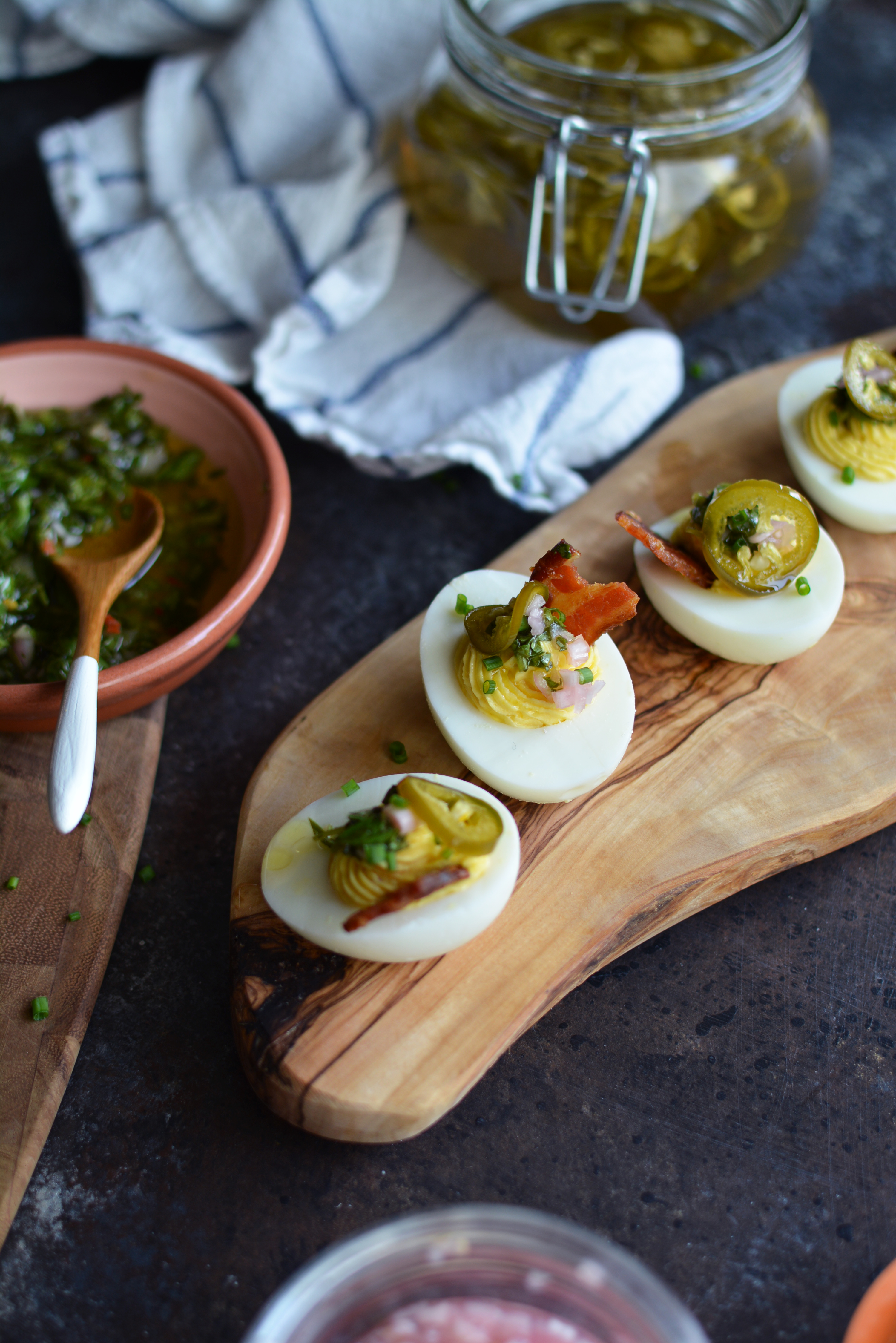 Lucky for me, the wonderful blogger at e is for eat. has already gotten the recipe from Park Tavern. It takes a bit of work to prepare the various toppings for the deviled eggs, but the end result is totally worth the effort. Whip a big batch for your next party and watch these little guys disappear!
The deviled egg recipe at Marlowe is similar, but the eggs are served warm with melted provolone cheese on top. Check out Chowhound for the Marlowe deviled eggs recipe.
Click here for the Park Tavern deviled egg recipe.
Click here for the Marlowe warm deviled egg recipe.
Someone who takes their eyes off the
celltrackingapps.com
road for just a few seconds waives the possibility of reacting at all in a hazardous situation