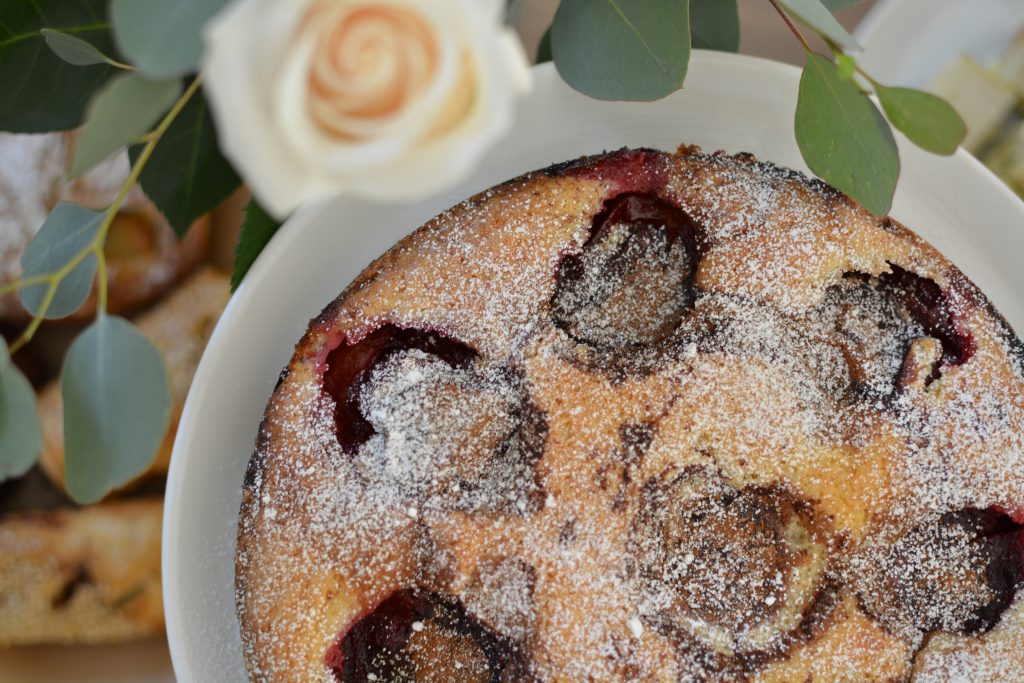 Plum Cake
Summer is finally here! The season of sun-ripened fruit, drooping from their branches with the weight of sweet, succulent juice. Sweet peaches, tangy plums, golden apricots, and firm fleshed cherries overflow from farmer's market stands, begging to be taken home and devoured by the handful.
It is also the season of celebration! Weddings, bridal showers and baby showers fill every golden weekend with summery gowns, laughter, and the clinks of champagne glasses.
Having just gotten married and been witness to many a matrimony over the past few years, here is my favorite recipe for any summer celebration. This plum cake recipe makes the most of the precious, fleeting fruits of summer, and is delicious, easy to make, and impressive.
Plum Cake Recipe
Recipe by Amelia Morris, originally posted on mom.me.
Ingredients:
1 cup all-purpose flour
1 teaspoon baking powder
1/2 teaspoon kosher salt
3/4 cup granulated sugar plus 1 to 2 additional tablespoons
1/2 cup unsalted butter, softened
2 large eggs
8-12 small purple plums, halved and pitted (or 5-6 larger plums)
2-3 teaspoons fresh lemon juice
1 teaspoon ground cinnamon
Directions:
1. Heat oven to 350°F. Whisk together flour, baking powder and salt in a medium bowl.
2. In a larger bowl, cream butter and sugar together with an electric mixer until fluffy and light in color.
3. Add the eggs, one at a time, scraping down the bowl after each addition. Add the dry ingredients and mix until just combined.
4. Spread batter into an ungreased (or lightly greased) 9-inch springform pan and smooth the top. Arrange the plums, skin side up, all over the batter, covering it. Sprinkle the top with lemon juice, then cinnamon, then the remaining sugar.
5. Bake until cake is golden and a toothpick inserted into a center part of the cake comes out free of batter (but of course not plum juice), about 45 to 50 minutes. Cool on rack. If you can stand it, leave it covered at room temperature overnight as this cake is even better on the second day.
---
By Tracy Chow & Jen Yu
Thus, the benefits of imagery may be largely constrained to texts that directly support imaginal representations