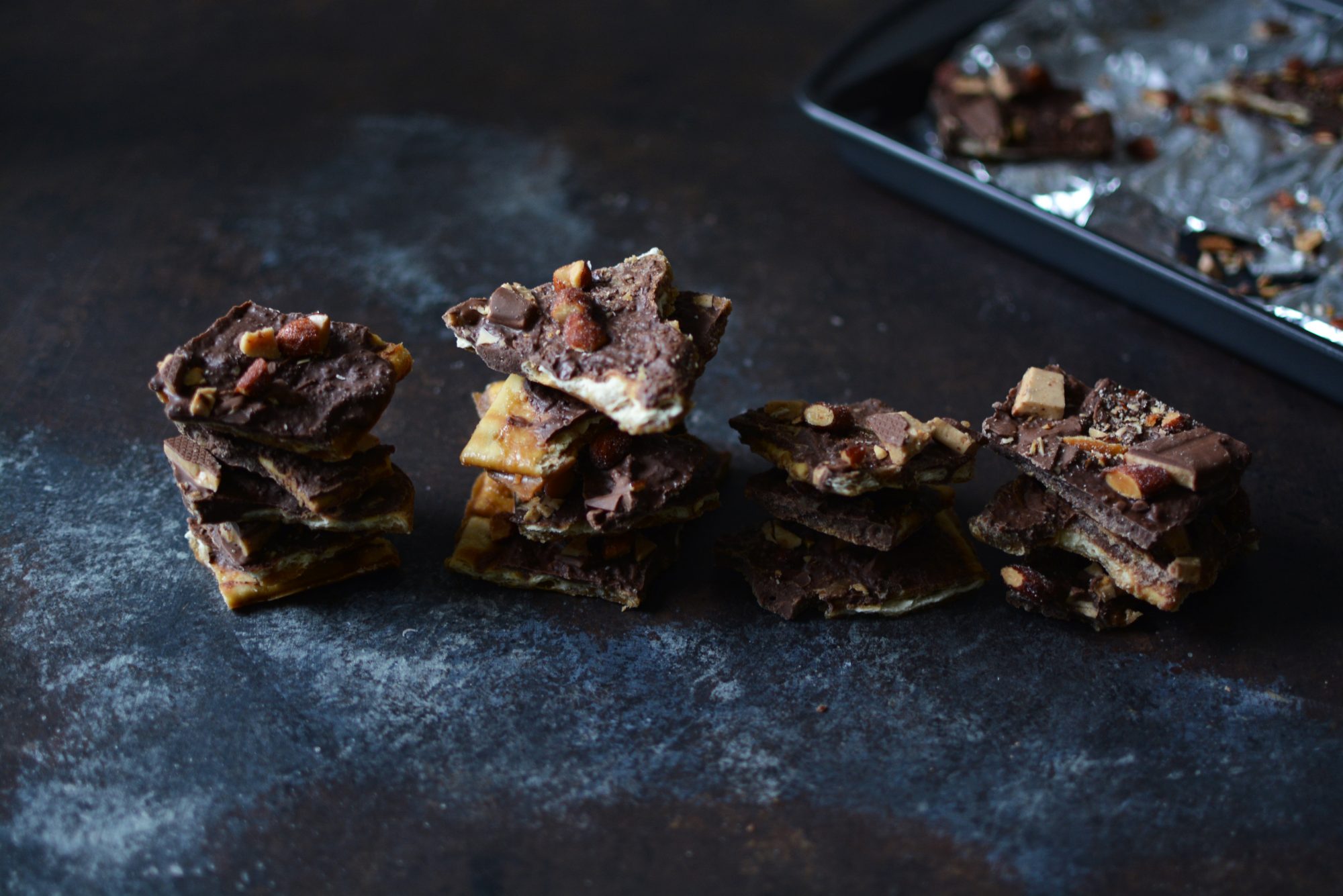 Saltine Toffee Bark
It's not Christmas yet, but I'm already missing holiday desserts! Like this easy homemade Saltine Toffee Bark. Some call it bark, some call it Saltine Toffee Cookies, and in the South they call it Christmas Crack. Whatever you call this dessert, I bet you can't eat just one, or ten!
Saltine Toffee Bark is a glorious American dessert made of homemade butter toffee drizzled on saltine crackers, topped with melted chocolate, and chopped almonds. It combines everything I love in a dessert – sweet, salty, crunchy, nutty, chocolate – and is super easy to make.
Ingredients:
40 saltine crackers
1 cup butter
1 cup brown sugar
1 1/2 cups semisweet chocolate chips
1 cup chopped almonds
Directions:
1. Preheat oven to 400F.
2. Spread saltine crackers on baking sheet in single layer.
3. Melt sugar and butter in saucepan, and simmer 3 min. Pour over crackers, and bake for 5 min.
4. Remove from oven, and sprinkle chocolate chips on top. Let melt for 5 min, then sprinkle with chopped almonds.
5. Let it cool and harden, then break Saltine Toffee Bark into pieces.