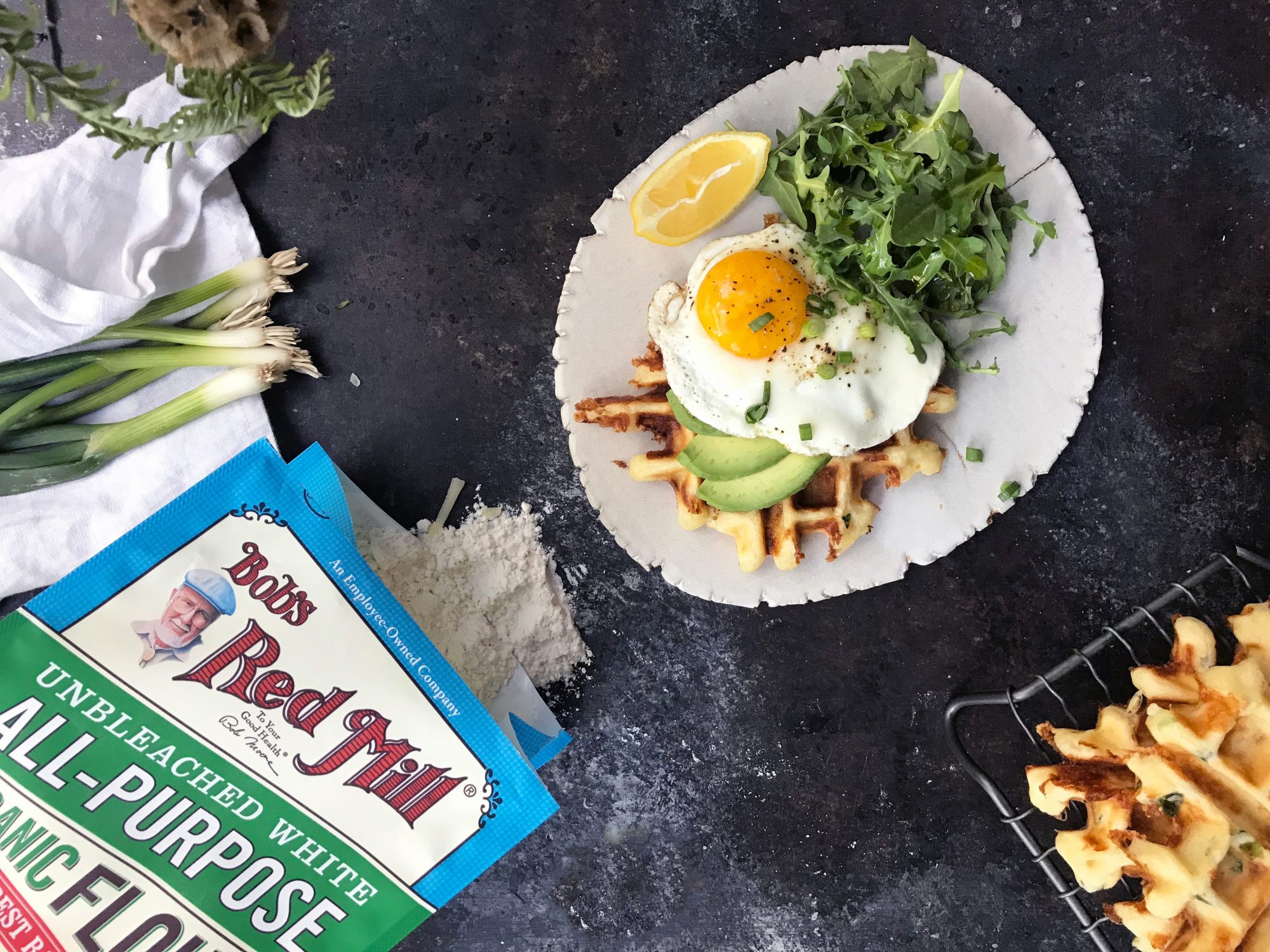 Scallion Waffles with Gruyere Cheese
We love giving classic American dishes an Asian twist, and what's more classic than the breakfast waffle? We partnered with Bob's Red Mill to create Scallion Waffles with Gruyere Cheese, a fun twist on a traditional breakfast waffle that is inspired by the Chinese scallion pancake. Scallions, also known as green onions, add a delicious herby flavor to the waffles, and goes perfectly with the salty, earthy Gruyere cheese.
Our Scallion Waffles with Gruyere Cheese recipe comes together quickly, and can be topped with any of your favorite breakfast items. We like ours the Californian way, with avocado and a sunny side up egg!
Makes 6 waffles.
Ingredients:
1 cup all-purpose flour
2 teaspoons baking powder
1 teaspoon salt
1 teaspoon sugar
1 egg
3/4 cup whole milk
1/4 cup butter
1/4 cup creme fraiche
4 green onions, finely chopped
1 1/2 cups grated Gruyere cheese
Directions:
1. Combine butter and 3/4 of chopped green onion in a small bowl. Microwave until butter has melted, about 20 seconds.
2. In a large bowl, combine flour, baking powder, salt, sugar, and mix well. Add milk, egg, creme fraiche, and green onion butter. Stir until combined, then fold in Gruyere cheese.
3. Heat waffle iron and spray with olive oil. Scoop waffle mixture using an ice cream scoop and top with a sprinkle of remaining green onion. Cook in waffle iron for about 5 minutes – this may differ from waffle iron to waffle iron, test your first waffle and adjust timing accordingly. Repeat with remaining waffle batter. Eat alone or add your favorite toppings!