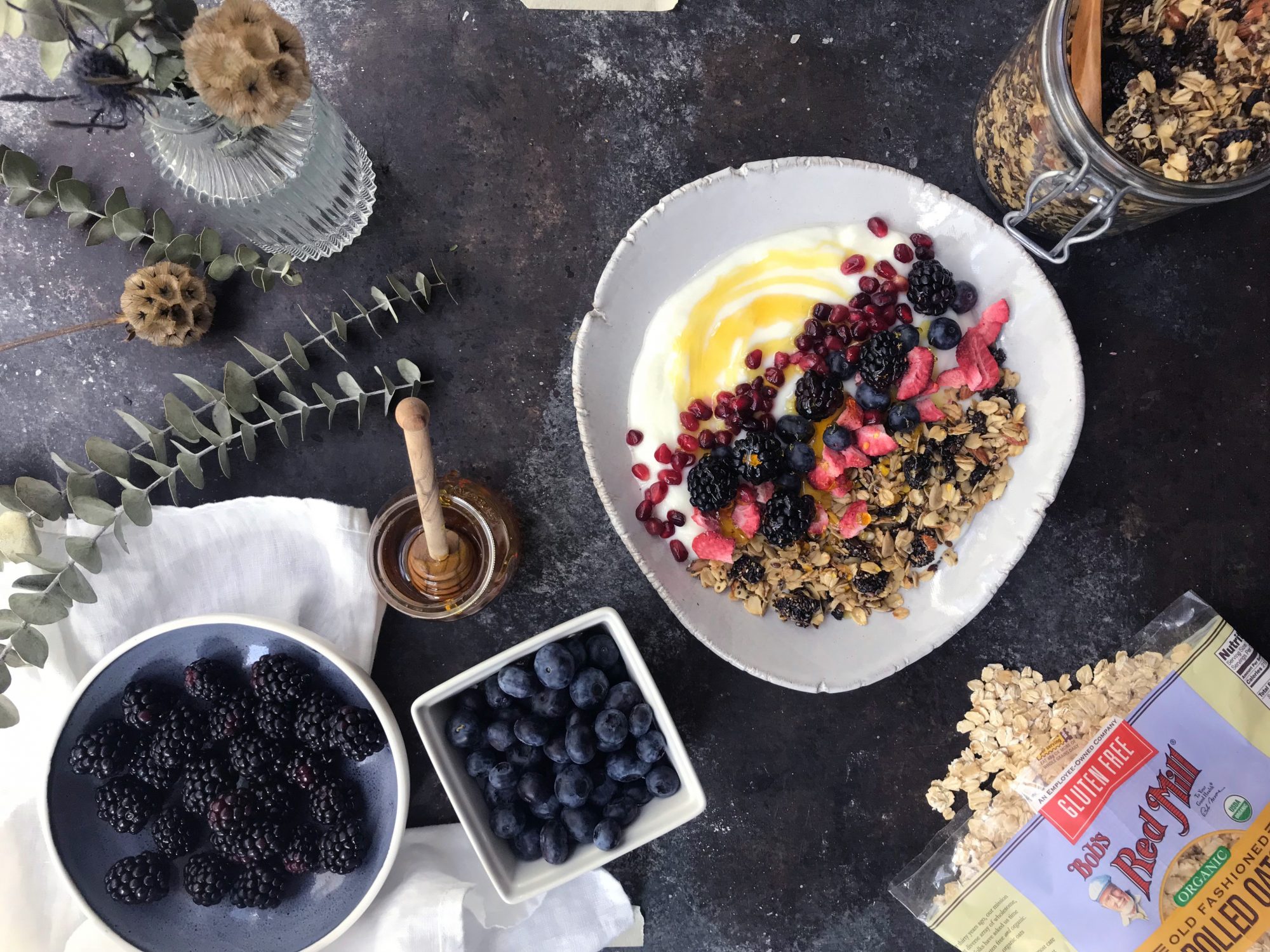 Superfood Granola
Now that Jen and I are both first time moms to baby boys, each of us is finding it a constant juggling act to take care of the baby, work, workout, and squeeze in cooking and eating healthy in there somewhere. And we like to eat! So sacrificing taste is not an option. That's why we partnered with Bob's Red Mill to create this Superfood Granola recipe that's nutty, crunchy, sweet, and packed with protein and fiber to keep you feeling satisfied for longer.
The first few months with baby, I couldn't put him down for more than a few minutes here and there, never mind prepare a good meal. I also developed a sweet tooth during pregnancy that didn't go away, and found myself constantly grabbing a chocolate here, a cookie there. To satisfy those cravings, we made this Superfood Granola recipe with honey and dried cherries for sweetness, and almonds, sunflower seeds, flax seeds, and chia seeds for crunchiness, and a hit of protein. It only takes 20 minutes to make a batch, and then rather than eating chocolate all day, I have a sweet and nutty Superfood Granola to snack on.
Makes 4 cups of granola.
Ingredients:
2 cups old fashion rolled oats
1/2 cup chopped almonds
1/4 cup sunflower seeds
1/2 cup dried fruit (we like to use dried cherries and blueberries)
2 tablespoons coconut oil
1/2 teaspoon vanilla extract
Pinch of salt
3 tablespoons honey
3 tablespoons maple syrup
2 tablespoons chia seeds
2 tablespoons flax seeds
Directions:
This Superfood Granola recipe is so easy it's not really a recipe at all! Combine all ingredients above. Toss well, and spread out evenly on a baking sheet. Bake for 20 minutes at 300 degrees F.