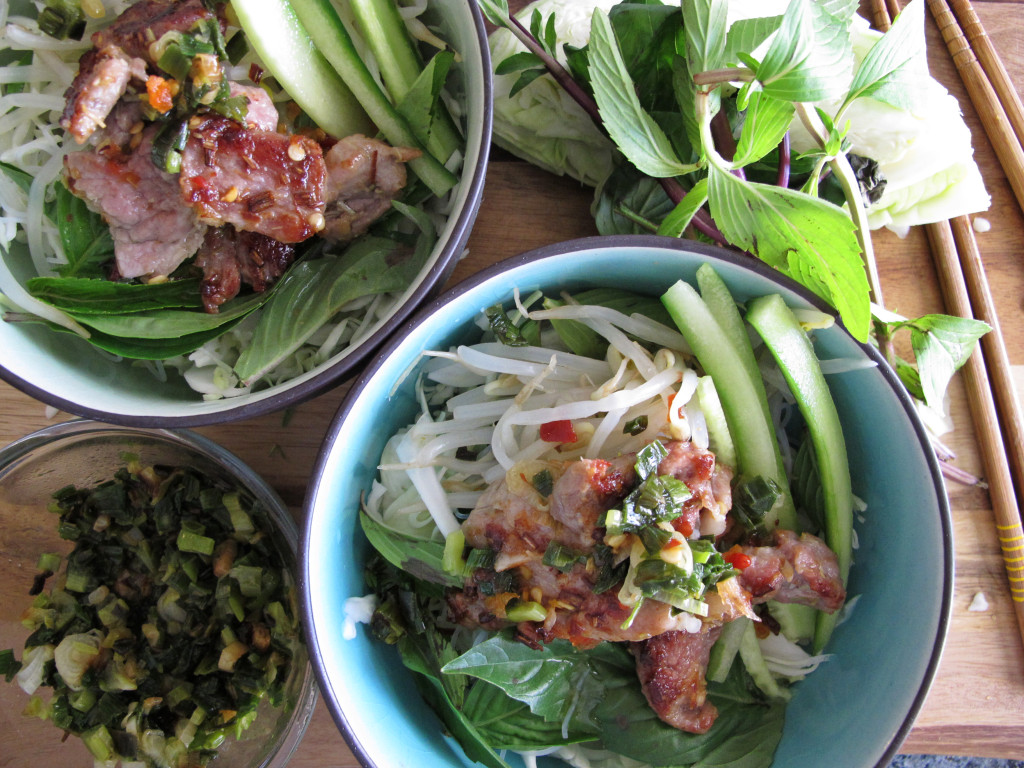 Vietnamese Lemongrass Pork
There's nothing better than recipe, passed down from families to their younger generations. I got this recipe from spending one afternoon at my grandma's place while my Aunt Bo was over preparing dinner for the night. I've probably mentioned this a million times already, but what's once more right? My mom's side of the family makes some kick ass vietnamese food. I've tried my best to convert my aunt's "measurements" to the norm. She goes by "Chinese soup spoon" and "small coffee spoon" instead of the regular tablespoon and teaspoon measurements and once in awhile adds "a little more" here and there. So who knows how much of what ingredients actually goes into all this cooking.  Give it a try, and adjust the seasonings as you go along, to taste.
Ingredients:
1lb of pork shoulder (if you can't find pork shoulder, pick a part that has a little bit of fat)
2 tbsp fish sauce
1 tbsp sugar
2 sticks of lemongrass, finely minced
Directions:
Thinly slice pork shoulder and marinate with all ingredients. Cover and let it sit for at least half an hour. Fry on high heat and continuously stir fry. Turn down to medium heat once the pork starts to brown and the pan start to dry up. Add a splash of water and continue to cook for 1 to 2 minutes. Remove and serve.
You can serve this anyway you want. I chose to make a Vietnamese vermicelli bowl – basically a cold noodle salad, which is how the lemongrass pork is served at a Vietnamese restaurant. It's a combination of shredded lettuce, Asian mint leaves, Thai basil leaves, thinly cut cucumbers, bean sprouts, crushed peanuts, fried onions and vermicelli. I didn't have crushed peanuts or fried onions around so I left those ingredients out but basically throw in whatever you've got. And remember to make yourself a Vietnamese fish sauce dressing to go with. Here's my grandma's fish sauce recipe:
Combine 3/4 cups of fish sauce, 1 cup of sugar, 3 cups of water, 3 tablespoons of lemon juice, 3 cloves of minced garlic and 2 minced red chilis with seeds removed in a large bowl. Stir until all the sugar has dissolved and store in an air tight bottled container and keep refridgerated. Dressing can be used immediately!