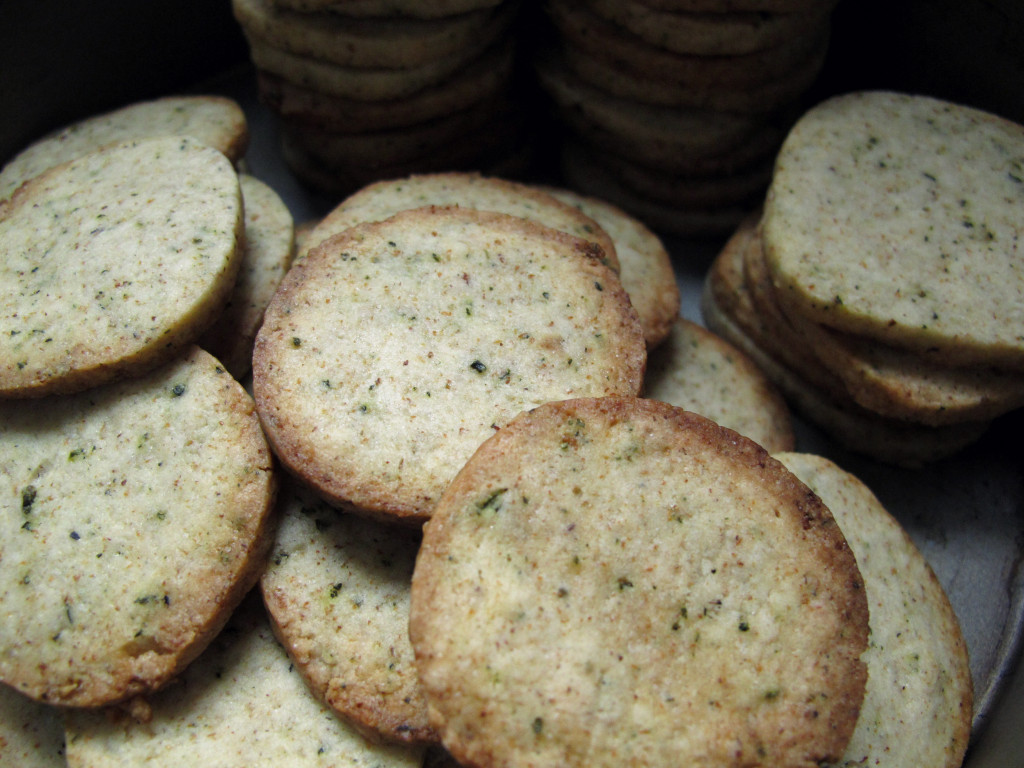 Chinese Tea Cookies
I was digging around in my mom's tea cabinet the other day and after having opened every canister and smelled every possible kind of tea I decided I'd make some Chinese tea cookies. Sounds weird at first but I was pleasantly surprised how good and fragrant they were. I was even more surprised when my friends actually enjoyed them. If you're tired of making your typical chocolate chip cookies I highly recommend making cookies out of freshly ground tea – there are so many variations you can make and they are oddly delicious! In this post I've included two recipes using different combinations of tea that I've tested and are fool proof.
Osmanthus and Green Tea Cookies
Ingredients:
1 1/2 tbsp green tea leaves
1/3 cup osmanthus tea leaves
2 cups all purpose flour
1/2 cup confectioners sugar
1/2 cup granulated sugar
1 tsp vanilla extract
1 cup chilled butter cut into pieces
Pinch of salt
Oolong and Almond Tea Cookies
Ingredients:
1/2 cup fresh oolong tea leaves
1 cup of freshly ground almonds with the skin
1/2 tsp almond extract
1 1/2 cup all purpose flour
1/2 cup of confectioners sugar
1/2 cup of granulated sugar
Pinch of salt
1 cup of chilled butter cut into pieces
Directions:
Preheat oven to 375 degrees.
Combine tea leaves and pulse in food processor for around 10 to 15 seconds. If the leaves aren't broken down enough pulse for another couple seconds. If you're making the oolong tea cookies pulse the almonds as well and combined with the tea leaves and flour mixture after. In a large bowl combine the tea leaves and all the dry ingredients. In batches, pulse the dry mixture, the butter and the vanilla until coarsely combined. In a large mixing bowl, add milk to the flour and tea mixture. Using your hand, mix until a dough forms. Divide the dough into two and press together to form a 2 inch wide log. Lay out a piece of plastic wrap and place the dough in the middle. Fold the plastic over and use the plastic to smooth out the dough. Repeat with the second half of the dough mixture. Place in freezer for 30 minutes.
Cut the dough into 1/4 inch thick discs – if you decide to make them thicker make sure you bake them for a couple minutes more. Should yield about 5 dozen cookies. Place an inch apart on a lightly buttered baking tray. Bake for about 7 minutes or until the edges start to brown. Cool for 20 minutes before serving.
The surplus reception of cannabis doesn't lead to unnatural brain chemistry, but it does lead to unnatural development, because our brains are
www.besttrackingapps.com
conditioned to regard that state as more normal than a typical healthy brain would