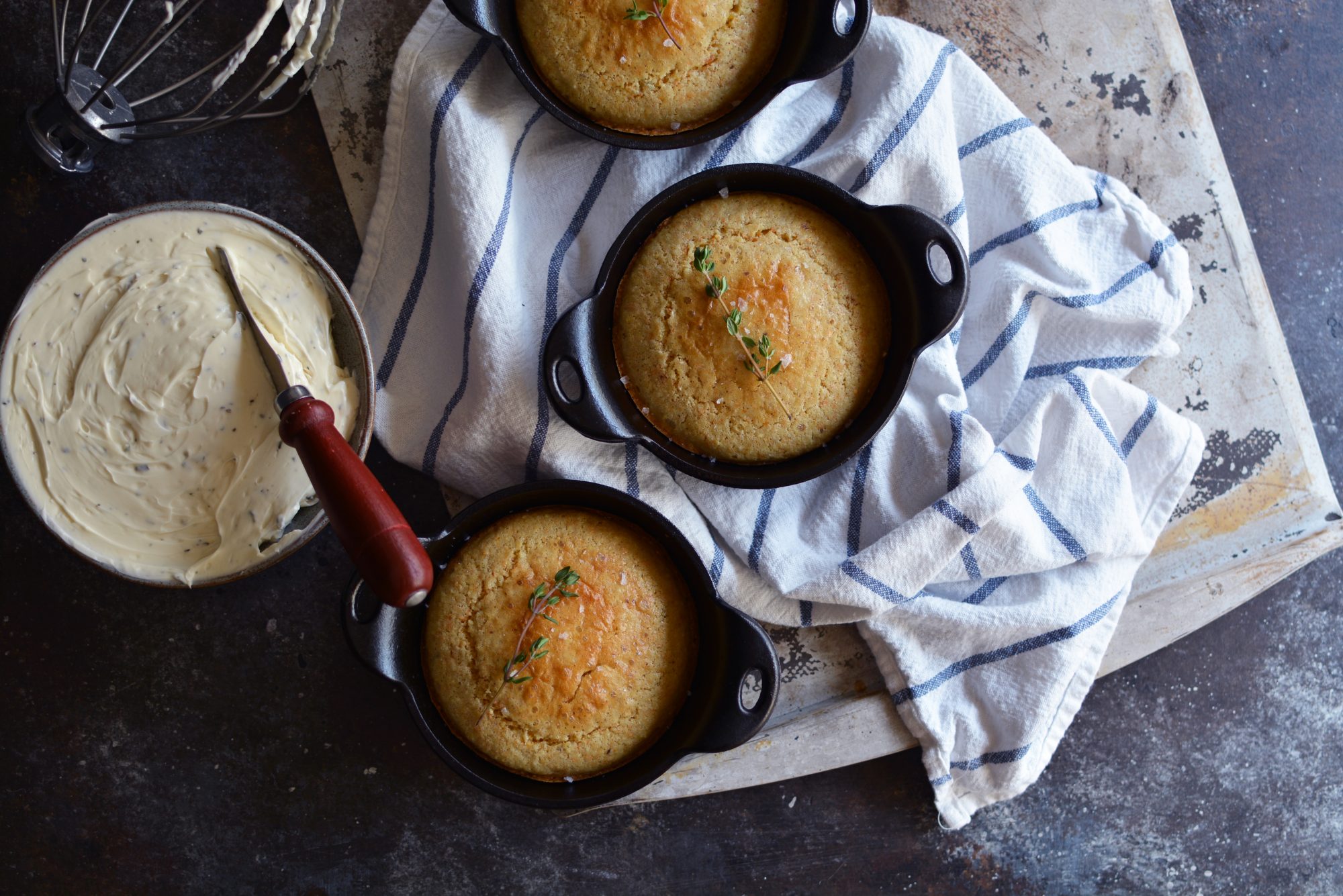 Fresh Corn and Thyme Cornbread
Sweet, buttery, moist, crumbly, fresh corn cornbread, straight out of the oven. Just a bit too hot to handle, smeared with honey butter that melts into the cornbread. Ahhhhhh….. droooooooool…….
As the story for comfort foods usually goes, cornbread was traditionally a staple in areas where wheat flour too expensive. Today, there are few dishes as universally loved as the simple, humble cornbread.
We add fresh corn and thyme to the batter, and serve the cornbread with honey thyme butter. The honey butter and fresh corn add extra little pops of flavor and sweetness, and the thyme adds an earthiness that's perfect with Thanksgiving turkey. I love this fresh corn and thyme cornbread straight out of the oven, burnt fingertips and all, but if you have any leftovers, it can be made into a cornbread stuffing.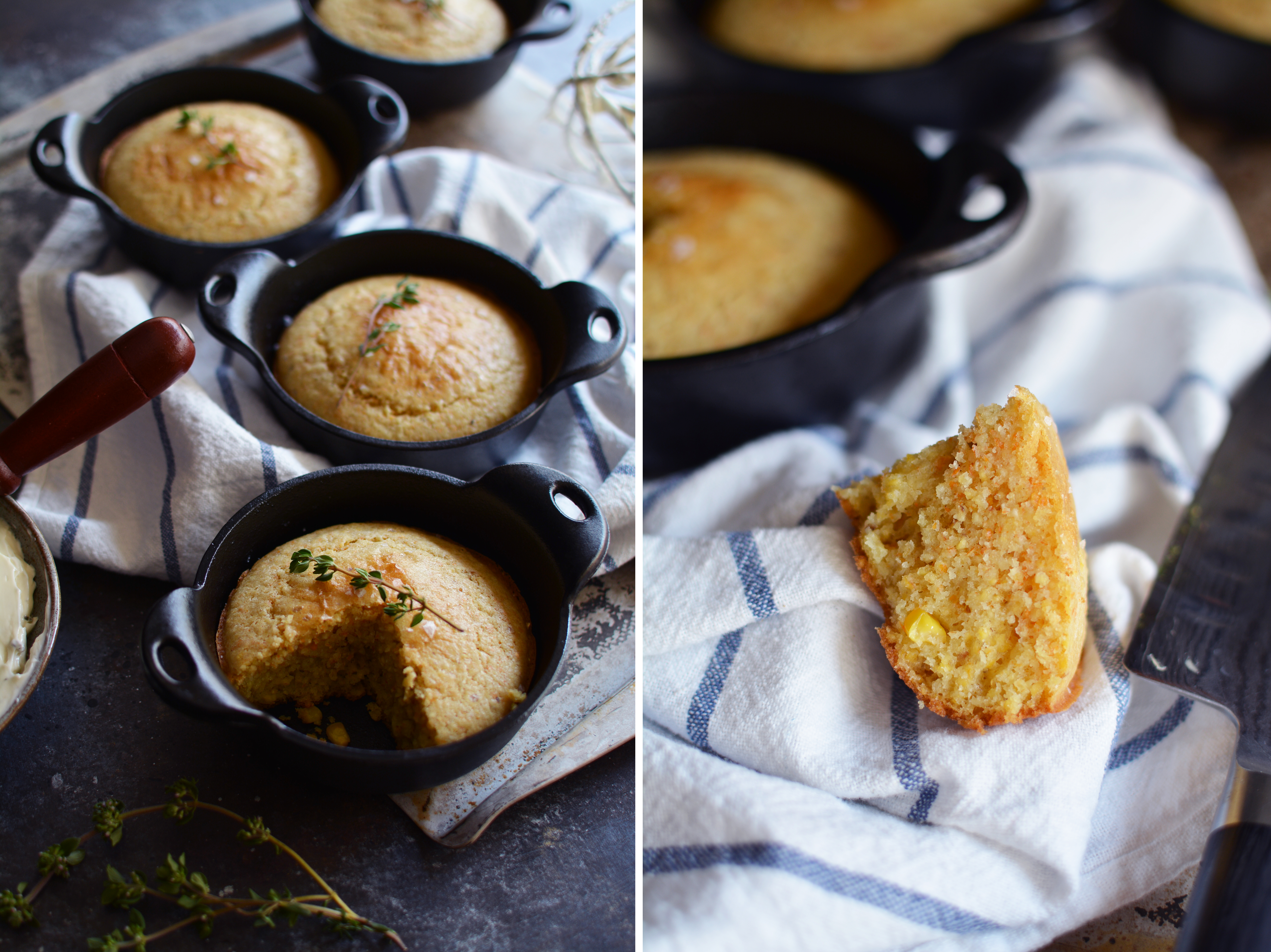 Serves 8-10 | 1.5 hours 
Ingredients
Cornbread:
2 cups yellow cornmeal
1 cup all purpose flour
1/2 cup sugar
4 teaspoons baking powder
1 teaspoon salt
1/2 tbsp chopped fresh thyme leaves
1 1/2 cups buttermilk
3 large eggs
1 stick unsalted butter, melted
3 fresh corn on the cobs, kernels shaved from cob (~2 cups)
Honey Thyme Butter:
2 sticks unsalted butter, softened at room temperature
2 tbsp honey
1/2 tbsp chopped fresh thyme leaves
Directions
Honey Thyme Butter: Combine butter, honey and thyme in a small bowl. Blend well, and set aside.
Cornbread:
Preheat oven to 400°F. Butter a 9 x 9 x 2″ baking pan, or 4 small cast iron skillets (pictured).
Whisk melted butter with sugar. Add eggs, and whisk until well blended. Combine buttermilk with baking soda, and stir into egg mixture. Stir in flour, cornmeal, and salt, and mix until well blended.
Coarsely chop corn kernels with a knife, or in a food processor. Add fresh corn to batter.
Pour batter into the prepared pan(s). Bake cornbread until golden on top, or until a toothpick inserted into the center comes out clean. It will take about 45 minutes for a square baking pan, or 30-35 minutes for small cast iron skillets.