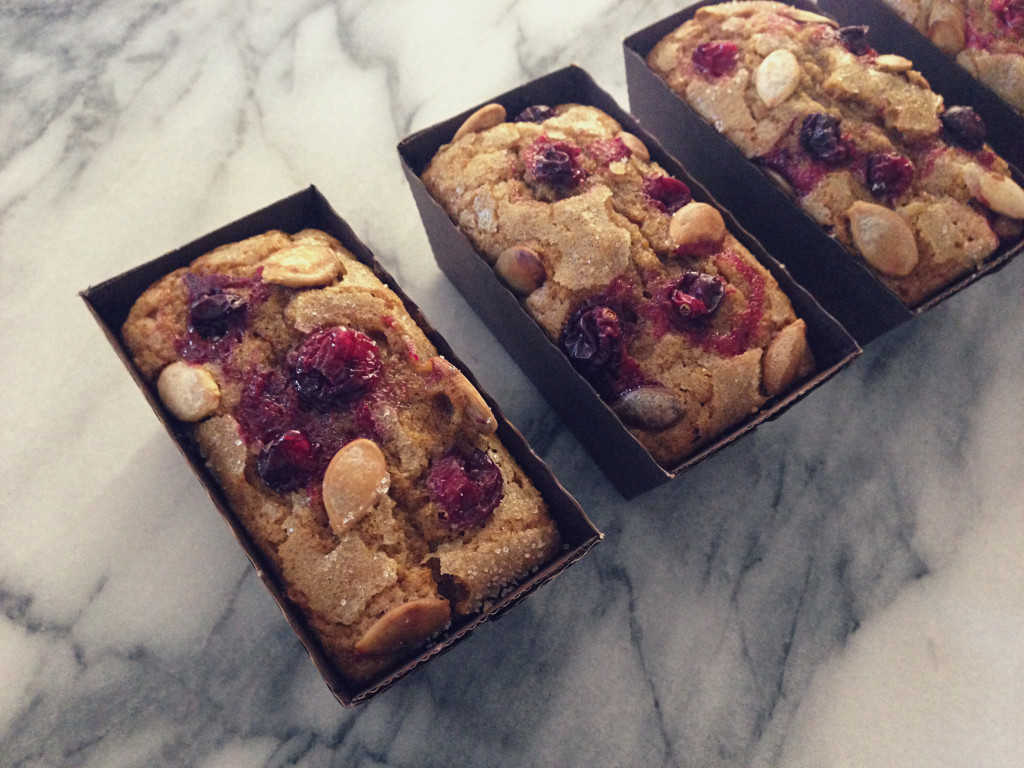 Olive Oil Pumpkin Bread
Thanksgiving is not just around the corner – it's tomorrow!  If you've been more naughty than nice this year, now is the last chance to turn it around, by whipping up a batch of olive oil pumpkin bread for tomorrow's Thanksgiving feast.
These charming little pumpkin loafs have the warm spicy flavors of cinnamon, ginger and orange zest, crowned with crunchy pumpkin seeds and jewels of ruby cranberries under a fairy dusting of sugar.  The olive oil, eggs and pumpkin puree give the loaf a wonderfully moist, rich texture.
Best of all, they're easy to make, and only take 15-20 minutes to bake.  Rather than stuffing our guests with a pumpkin pie after Thanksgiving dinner, we make these olive oil pumpkin loafs for our friends and family to take home.
This pumpkin bread is the perfect way to wake up with loved ones, and share a quiet moment after a long night of revelry.  Warm up for breakfast the next day, serve with a little cinnamon or honey butter, and a steaming hot cup of coffee.
Makes 9 mini loafs
Dry Ingredients
200g (1 1/2 cups) of flour
1 1/2 tsp of baking powder
1/2 tsp of baking soda
1 tsp of ground cinnamon
Wet Ingredients
225g (1 cup) of canned pumpkin puree
210g (1 cup) of olive oil
250g (1 1/3 cups) of sugar
1 tsp of salt
3 eggs
Pinch of orange zest
Pinch of freshly grated ginger
Toppings
8 oz of frozen cranberries
Extra granulated sugar
Pumpkin Seeds
Directions
Preheat oven to 350 degrees.
In a medium bowl combine dry ingredients and set aside. In another medium bowl, combine wet ingredients.  Sift dry ingredients over the wet ingredients. Whisk until well combined. Spoon mixture into mini loaves and top with 4 to 6 frozen cranberries, pumpkin seeds, and a generous pinch of sugar. Keep the cranberries frozen until you're ready to top the pumpkin bread, without defrosting the fruit before baking.
Bake for 15 to 20 minutes.
*Recipe from The Gourmandise School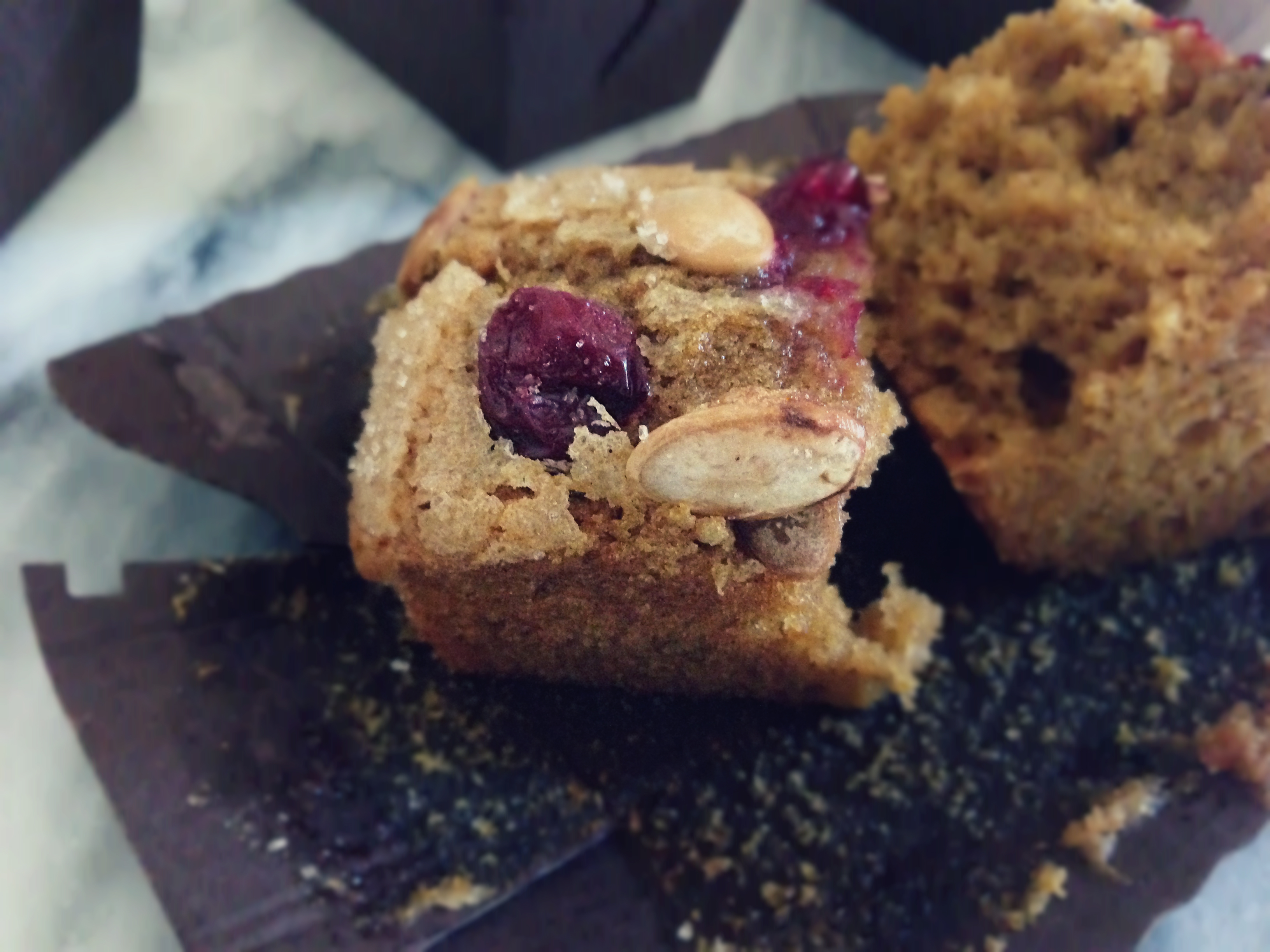 Written and photographed by Tracy Chow & Jennifer Yu
Im zuge der teillieferungen erfolgt jedes
best-ghostwriter.com/
mal eine zahlungsforderung des vereinbaren teilbetrags