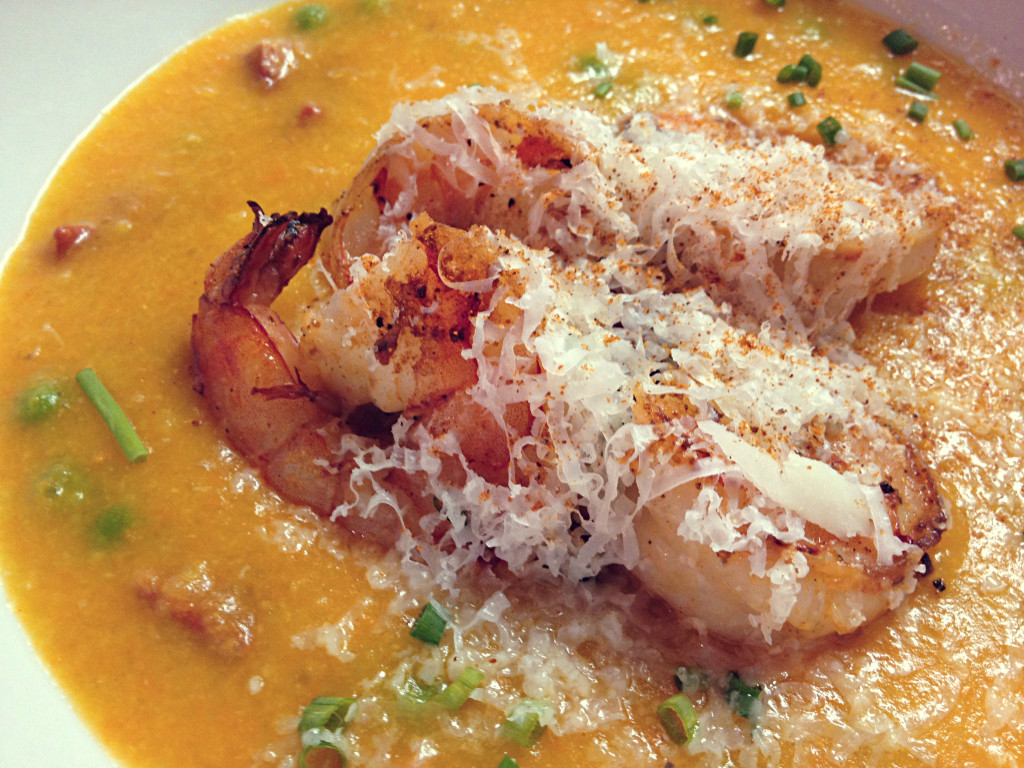 Paella Soup
In anticipation of (hopefully) cooler weather, we decided to start the Fall season off with a Paella Soup recipe.
Ingredients:
2 tbsp of olive oil
1 cup of chopped onion
1/2 cup of chopped carrot
1/3 cup of chopped celery
1/4 cup of raw long grain white rice
1/4 tsp of saffron threads, crushed
1/2 cup dry white wine
4 cups of chicken stock
1 lb of large uncooked shrimp, shelled and deveined
3 oz of Spanish chorizo sausage, diced into small cubes
1 cup of frozen peas, thawed
2 tsp of fresh chives, chopped
Salt and pepper
Dash of cayenne
Freshly grated Spanish cheese of your choice – optional
Directions:
Season shrimp with salt, pepper and a dash of cayene pepper. Set aside.
Heat oil in a large sauce pan and sautee onions, carrots, and celery until soft for about 4 minutes. Add uncooked rice, saffron, wine and stock and bring to a simmer. Season with 1 tsp of salt. Bring mixture to a simmer then reduce heat and cook covered for about 20 to 30 minutes. The rice and the vegetables need to be soft and completely cooked through. Puree the soup in a blender or an emersion blender. Once soup is completely pureed add peas.
Heat oil a medium skillet and cook shrimp on each side until pink. To serve soup, ladle soup into separate bowls arrange 3 to 4 shrimps on top and garnish with chives, remaining peas (if you have any), dash of cayenne and grated spanish cheese.
Written and photographed by Tracy Chow