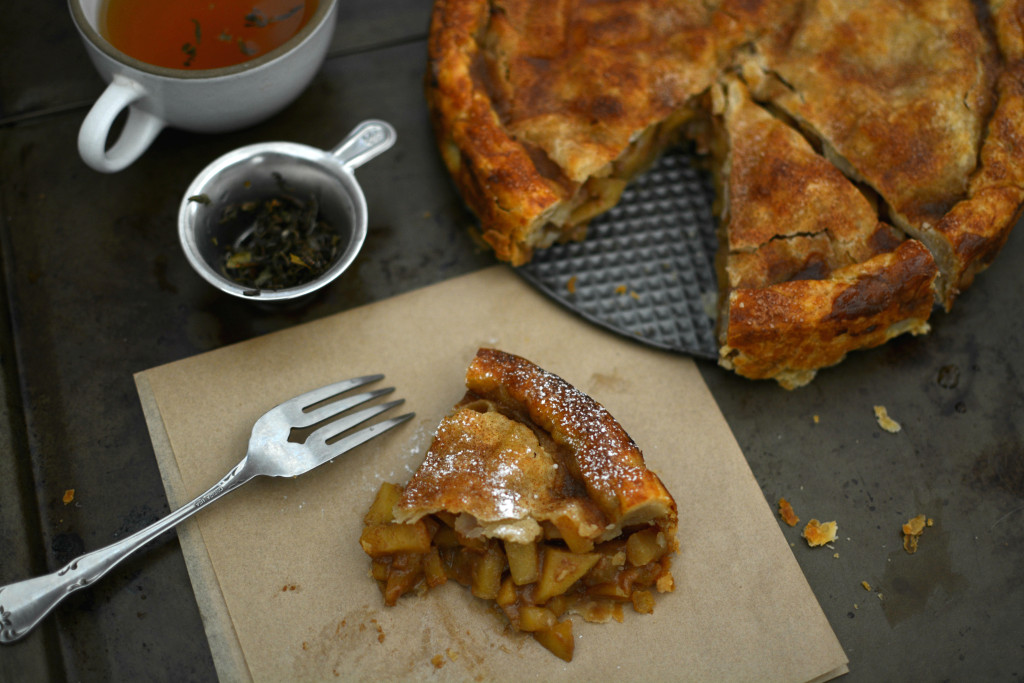 Miso Apple Pie
Thanksgiving is my favorite holiday, because it 100% just revolves around stuffing myself to the brim with dozens of delicious comfort food dishes. On top of that, there's a long weekend to boot, and a tailgate here and there (go Bruins!). With roots in both Canada and America, I also get to celebrate it twice. Lucky me!
I love to cook a huge Thanksgiving meal with turkey and all the fixings, but I like my Thanksgiving dishes like I like my outfits, hot and edgy (snicker). Turkey? How about A.O.C. roast chicken with panzanella? Stuffing? Try Thomas Keller's delicious leek bread pudding. Broccoli casserole? No way! Give me curry roast cauliflower any day.
Dessert is no exception. Instead of a regular old apple pie, I'll be making a miso apple pie, adding a savory Asian twist to a classic American dessert. Anyway, salted caramel is sooo yesterday, the new it girl in savory-sweet is totally miso! Picture tart fall apples, aromatic cinnamon & ginger, miso to add savoriness with a hint of umami, all steaming inside a buttery flaky pie crust. If you're like me and like to make every Thanksgiving dish instead of just one, save time by using refrigerated pie crusts.
Served warm with a scoop of vanilla bean ice cream, this dessert is simply too good to be true. Bring this to your Thanksgiving and prepare to amaze!!
8-10 servings | 1.5 hours 
Ingredients:
8 large apples, cut into half inch pieces. Check out the kitchn for the best apples to use for baking.
2 tbsp of miso paste
6 tbsp of brown sugar
6 tbsp of sake
3 tbsp of butter
1 tsp of ground cinnamon
1 tsp of ground ginger
For dusting: combine 2 tbsp of sugar, 1 tbsp of cinnamon, 1 tsp of ground ginger
2 pie crusts
Directions:
Preheat oven to 350 degrees.
In a large skillet, combine apples, butter, miso paste, sake, brown sugar, cinnamon and ginger. Cook for about 15 minutes over medium-low heat. Set aside and allow mixture to cool.
Butter a spring foam pan or pie dish, and line with first sheet of pie crust. Pour in cooled apple miso mixture and top with additional pie crust. Fold the crusts together and cut a slit in the middle.
Bake for 40 minutes or until crust is golden brown. Let cool slightly, and dust with sugar, cinnamon, and ginger.
Photographed by Tracy Chow and written by Jen Yu Spieler